£

5.00
TOKEN Magazine Issue 3 (grey cover)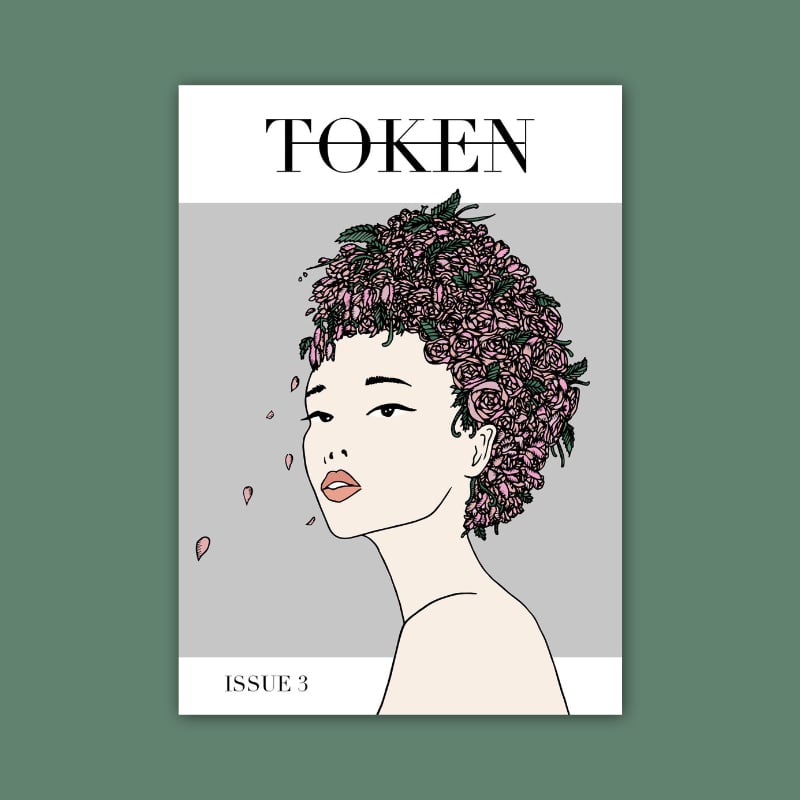 Issue 3 of TOKEN Magazine on LOVE. Our biggest issue yet!
Featuring work from:
Sabba Khan, Eishar Kaur, Chloe Smith, Alyssa Alarcon Santo, Armeghan Taheri, Elizabeth Lovatt, Kirsty Capes, S. Niroshini, Aditi Joshi, Anike Idowu, Naomi Folta , Joelyn Rolston-Esdelle, Laura Bui, Louisa Adjoa Parker, Shristi Uprety, Rakaya Fetuga , Natasha Dutta, Raahat Kaduji, Simi Abe, Asha Mohamed, Rowan Hisayo Buchanan , Neeki Chitsaz, Melissa Smith, Claudia Guariglia, Jamia Wilson and Andrea Pippins, and Jennifer Ho.
Issue edited and designed by Sara Jafari
120 pages, A5 perfect bound coloured magazine.
For information see tokenmagazine.co.uk.
Please note there are two cover options for Issue 3, and this order will be for the cover pictured on this page, but all the inside content is the same for both versions.